DEI Planning for Healthcare Organizations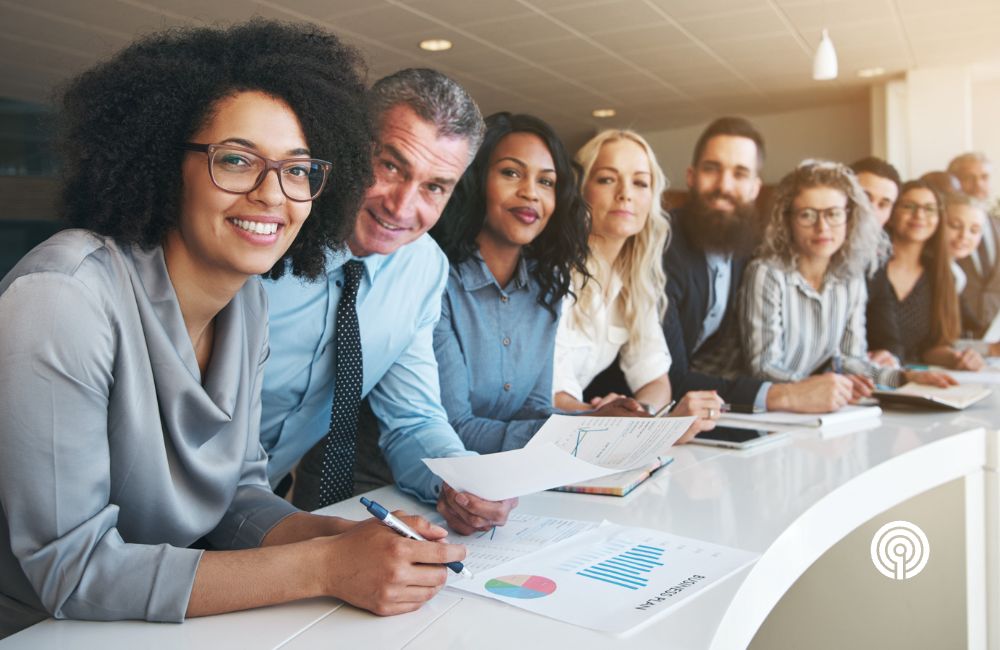 A diversity, equity, and inclusion (DEI) plan is a critical tool your healthcare organization can use to ensure it provides the highest quality of care to all patients, regardless of race, ethnicity, gender, LGBTQ+ status, or any other factor.
What is DEI in healthcare?
DEI in healthcare represents an intentional effort to create a welcoming environment for all patients. It helps healthcare organizations develop a culture of inclusion and equity—and increased equity results in lower healthcare costs.
"When we exclude particular populations, decrease access, increase barriers, or provide subpar care, then at the end of the day, those people are going to utilize health care dollars at a much higher rate."

- Mary Fleming, MD, Harvard T.H. Chan School of Public Health
DEI planning also opens new markets for your organization. As your patient population grows more diverse (and nearly every community is growing more diverse), your organization's ability to reflect and accommodate that diversity will affect how competitive you are in attracting and retaining patients.
Benefits of DEI in healthcare planning
Establishing a DEI plan for your healthcare organization will help you to improve health equity in the following ways.
Identify and address disparities in healthcare and health outcomes
Increase access to care for underrepresented populations
Improve communication and trust between patients and providers
Promote cultural competency among staff
Create a more diverse and inclusive workforce
Foster an organizational culture of inclusion and equity
Steps for developing DEI in healthcare
When creating a DEI plan, it's essential to consider your organization's overall mission and how DEI work will help further that mission. Other considerations include:
How much authority does the DEI executive/department have, and how are they integrated into the leadership structure?
How much is your organization willing to invest in DEI in terms of money and time?
What does success look like, and how will it be measured?
DEI planning is different for every organization, and it may move faster or slower based on the considerations above. But regardless of your pace, DEI planning represents essential work that will profoundly affect your patients' health outcomes and quality of life by empowering your organization to deliver person-centered, culturally competent care.
Key actions that healthcare organizations can take to develop an effective DEI plan
Conduct an assessment
The first step in developing a DEI plan is to assess the current state of diversity, equity, and inclusion within your organization.
The Global Centre for Diversity and Inclusion provides 266 DEI benchmarks to assess your organization's current level. These benchmarks allow you to compare your organization to international leaders in DEI and provide a structure for high-quality DEI work.
Set goals
Based on your assessment, set goals for improving DEI within your organization.
A healthcare organization in the beginning stages of its DEI journey might have the following goals:
Provide learning opportunities to increase foundational knowledge about diversity, equity, and inclusion
Establish a recruiting approach to increasing diverse representation among providers and staff
Make DEI a part of organizational culture by establishing DEI policies and processes
Develop an action plan
Determine specific steps for achieving your organization's DEI goals, including timelines, responsibilities, and resources. This action plan will differ for all organizations—make sure it is measurable and achievable based on your structure and resources.
An essential part of your DEI action plan is establishing buy-in from leadership, including department heads, managers, and team leaders. Consider asking organizational leaders to sign a letter of commitment that you can share with staff and patients to show your organization takes its DEI initiative seriously.
Implement the plan
Roll out the action plan across the organization. This may involve training staff, implementing new policies and procedures, recruiting diverse team members, and improving patient communication.
Consider sharing your plan with the public to convey your organization's promise to improve DEI and create accountability for achieving your goals.
Monitor and evaluate progress
Monitor and evaluate progress against the goals set in your DEI plan. Revise and recreate your goals based on the timelines you determined in your initial DEI plan. Share your wins with staff and patients to show the importance of continuing DEI work and continue to track progress over time.
DEI in healthcare builds health equity
A DEI plan is essential for your healthcare organization to ensure it can provide high-quality care to all patients. By developing a DEI plan, your organization can create a culture of inclusion and equity that improves patient outcomes, leads to greater staff retention, and results in higher market share. With a commitment to DEI, your healthcare organization can take a step toward achieving health equity for all patients.
QI Resources for DEI training
Quality Interactions offers comprehensive training to support your diversity, equity, and inclusion goals.
Online courses
CME, CEU, CCM, CDE CREDIT
Build preparedness and skills to deliver effective cross-cultural care using a person-centered communication model.


CME, CEU, CCM, CDE CREDIT
Learn how to identify and reduce the effects of implicit bias to improve decision-making and communication skills.


CME, CEU, CCM, ASWB CREDIT
Build your capacity to engage professional interpreters and communicate confidently with patients with limited English proficiency (LEP).