Parntership with Amedco
Quality Interactions' eLearning courses are jointly provided with Amedco, an organization that sponsors and conducts continuing education courses for a wide variety of healthcare professions.
The shared mission of Quality Interactions and Amedco is to equip healthcare professionals with the knowledge and skills necessary to provide optimal treatment for their patients. Together we offer state-of-the-art information and educational experiences that are not available anywhere else.
CE Language
Every Quality Interactions course provides a unique accreditation statement, disclosure information, educational objectives, and expiration dates. You may view promotional continuing education (CE) language by clicking on the course names below.

Board Certified Courses
Our courses carry board certifications for CE credit through the ACCME, ANCC, CCMC, ACPE, and ASWB.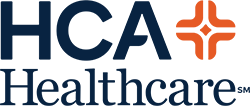 Subscribe to Our Blog
Stay connected and get the latest cultural competency strategies right in your inbox.