Blended Implicit Bias Training for Michigan & Beyond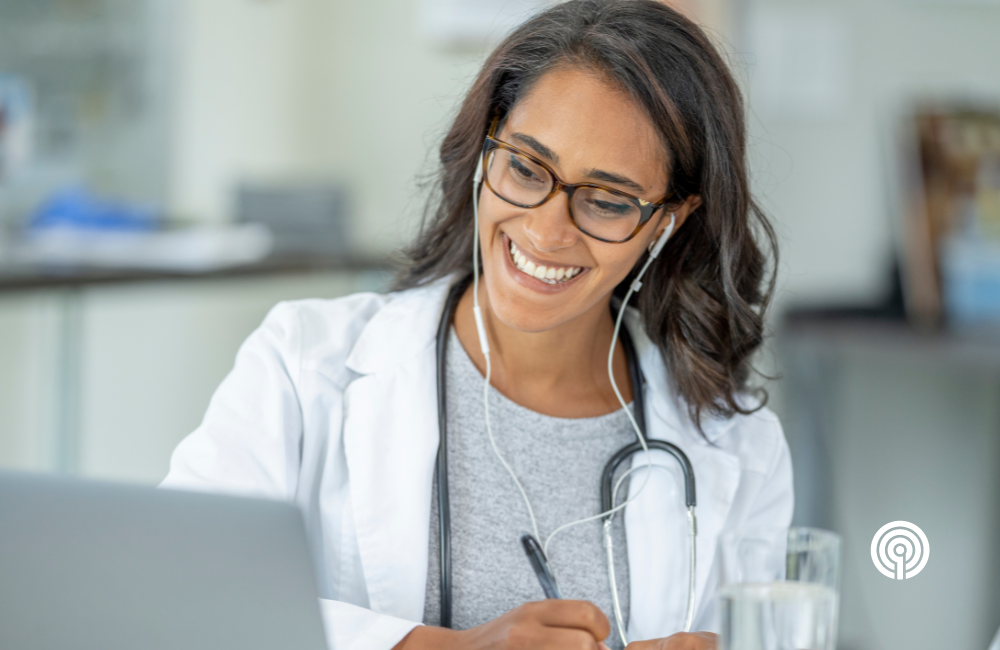 In June 2022, Michigan joined a growing number of states in requiring implicit bias or cultural competency training for its healthcare providers. State governments are taking this step in response to data that show how provider bias and lack of cross-cultural communication skills contribute to health disparities related to race, ethnicity, gender or gender expression, and sexual orientation.
Why Implicit Bias Training?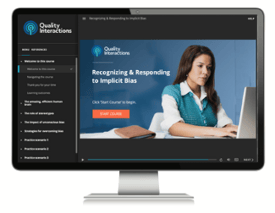 Implicit bias and cultural competency training are vital tools for addressing health disparities by giving healthcare providers the self-evaluation and cross-cultural communication skills they need to do the work of becoming culturally competent. A good implicit bias course will help healthcare practitioners:
Understand the mechanism of decision-making and how the brain's automatic processing can create implicit biases toward individuals and groups

Self-evaluate to acknowledge their own privileges and biases

Assess the ways they view and interact with their patient communities

Avoid assumptions and stereotypical thinking

Improve decision-making and delivery of care
The Michigan Difference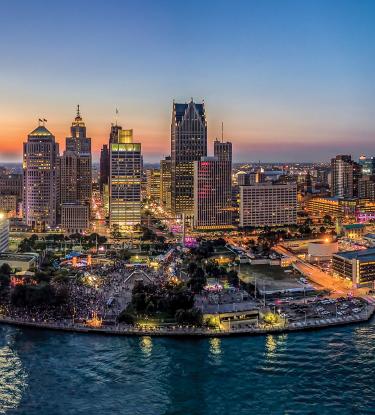 State medical boards around the country are mandating implicit bias and cultural competency training as a condition of licensure. But Michigan's Department of Licensing and Regulatory Affairs (LARA) has gone further than most by requiring that part of the training include opportunities for interaction among participants and the instructor. In other words, the training must have a live component.
Michigan aims to be a national leader in addressing health disparities and improving health equity and wants to ensure that its healthcare providers go deeper into the process of mitigating bias than simply checking a box. They're asking Michigan healthcare providers to engage with implicit bias training in a synchronous context that requires attention, participation, and personal reflection.
The QI Solution
For 20 years, Quality Interactions has been the healthcare industry's leader in implicit bias training. Our self-guided eLearning courses designed by and for healthcare providers set the standard for high-quality bias education.
We offer this same rigor and efficacy in a blended learning program that includes live instruction. In collaboration with Health Resources in Action (HRiA), we established an implicit bias solution that includes our esteemed implicit bias eLearning, plus interactive live training sessions facilitated by HRiA.
About HRiA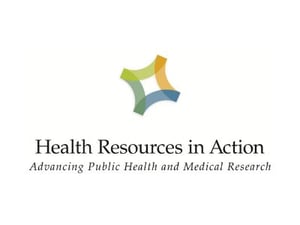 HRiA is a non-profit consulting organization working with governments, non-profits, community organizations, and more. Its mission is to help people live healthier lives through prevention, health promotion, policy, and research. HRiA is committed to racial and health equity and community-centered approaches and has earned a national reputation as a public health leader.
LARA-Compliant Implicit Bias Training
The Michigan LARA implicit bias training requirement breaks down as follows:
First-time Michigan healthcare license applicants must complete two hours of implicit bias training to be qualified to practice in the state.

Renewing healthcare professionals need one hour of implicit bias training for every year of their license or registration cycle.

The majority of healthcare licenses renew every three years.
Quality Interactions developed two blended learning programs to meet these needs.
Our

two-hour program

consists of one hour of accredited eLearning plus one hour of live, instructor-led training.

Our

three-hour program

consists of one hour of accredited eLearning plus two hours of live, instructor-led training.
About the eLearning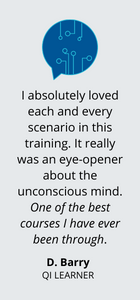 Quality Interactions' one-hour accredited course, Recognizing & Responding to Implicit Bias, provides an essential overview of the research surrounding implicit bias, its societal prevalence, and its effects in healthcare and the workplace. Participants learn strategies for recognizing and addressing implicit bias and practice applying these techniques to interactive case scenarios. The course includes both pre- and post-assessments.
Learning objectives include:
Understand cognitive shortcuts used by the brain to process information

Explain implicit bias and provide examples

Assess the potential consequences of implicit biases when interacting with others

Apply strategies to minimize the impacts of implicit bias in various settings and situations
The course provides one hour of CE credit (CME, CEU, CCM, CDE).
About the Live Training
Building on the Quality Interactions eLearning course, our live training component is facilitated by HRiA. Participants engage virtually via Zoom to explore their self-identity experience and their biases toward groups, including how comfortable they are working with people of a different race, ethnicity/national origin, sexual orientation, and disability status. The session includes group discussion as well as break-out rooms for small-group work. The course is engaging, participatory, and thought-provoking.
After completing both parts of the program, participants earn a certificate of completion in implicit bias training for either two- or three-hour credit.
Learn more about our LARA-compliant implicit bias programs here.
Blended Learning for All Organizations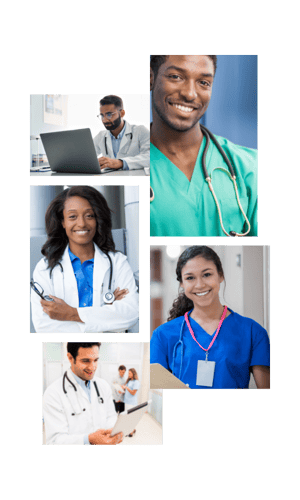 Implicit bias and cultural competency training are critical to any healthcare organization's DEI strategy. Whether or not your state has a mandate for licensing, implicit bias training is the gateway to addressing health disparities, increasing health equity, and improving the delivery of care to your patients.
With Quality Interactions blended learning for your healthcare team, you can build on our essential implicit bias eLearning course and provide a group learning experience that puts training into action. Self-guided learning sets a baseline understanding, while custom live sessions emphasize your specific goals and reinforce your commitment to DEI throughout your organization.
A Focus on Health Equity
More states are moving toward provider mandates in cultural competency and implicit bias and leading the charge to improve health equity. As this movement expands nationally, we expect to see a reduction in health disparities and improved patient experience for vulnerable populations, including racial and ethnic minorities, indigenous groups, and the LGTBQ+ community. This will be welcome progress toward improving health and health equity for all citizens and advancing healthcare in America.