Case Studies
Learn how top healthcare organizations have improved health equity with cultural competency training from Quality Interactions.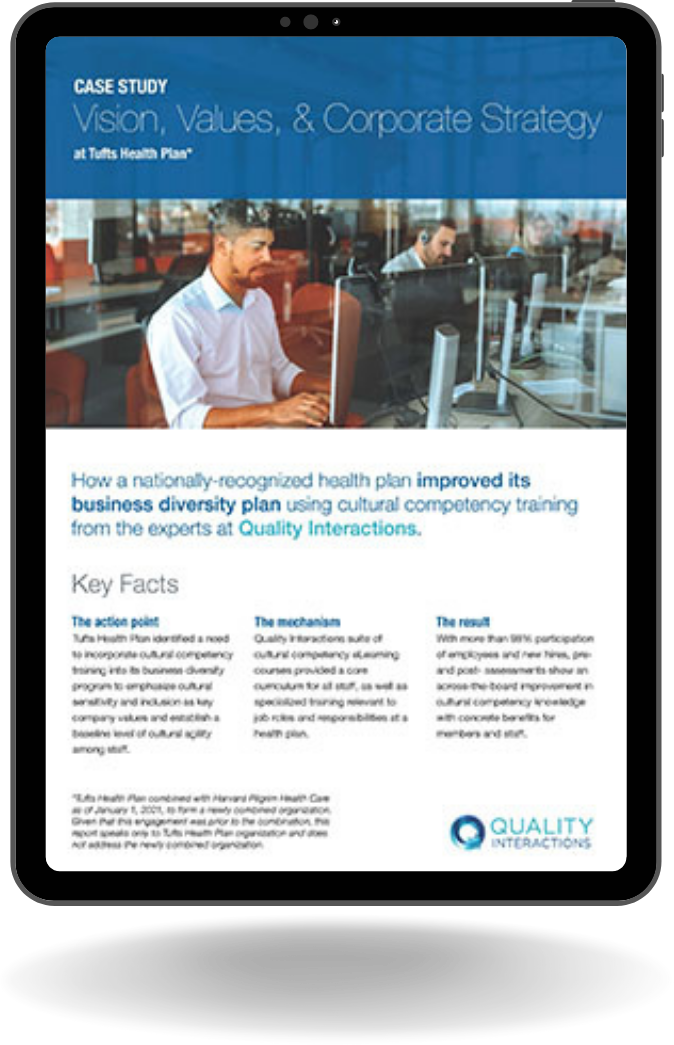 Vision, Values, & Corporate Strategy
How a nationally-recognized health plan improved its business diversity plan using cultural competency training from the experts at Quality Interactions.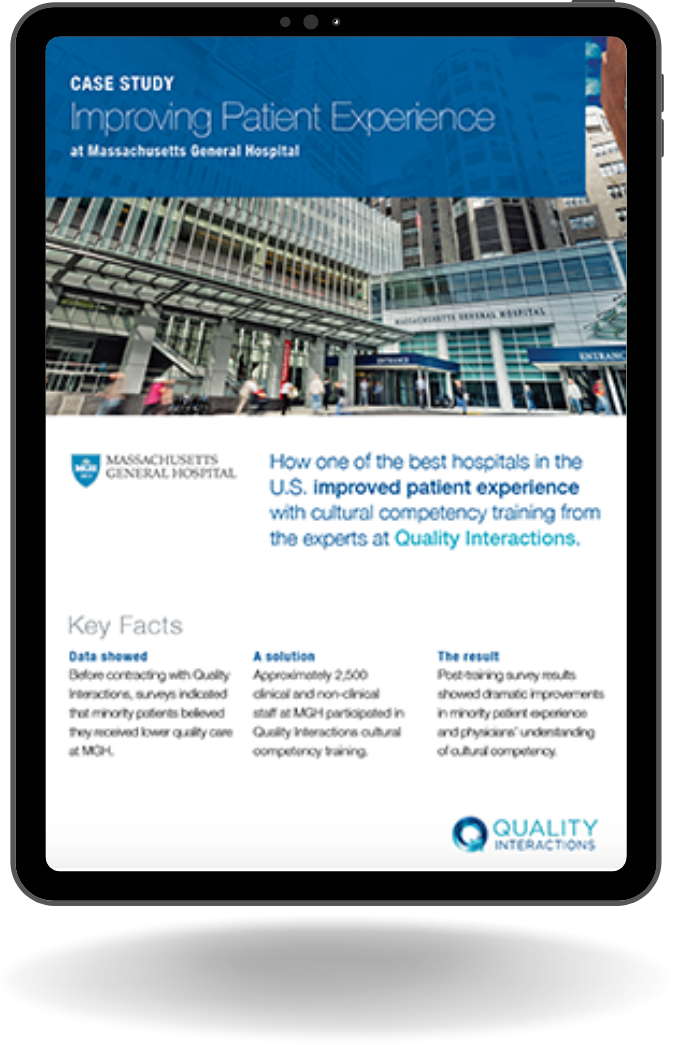 Improving Patient Experience
How one of the best hospitals in the U.S. improved patient experience and increased physician cultural competency using Quality Interactions cultural competency training for clinical and non-clinical staff.
Subscribe to Our Blog
Stay connected and get the latest cultural competency strategies right in your inbox.