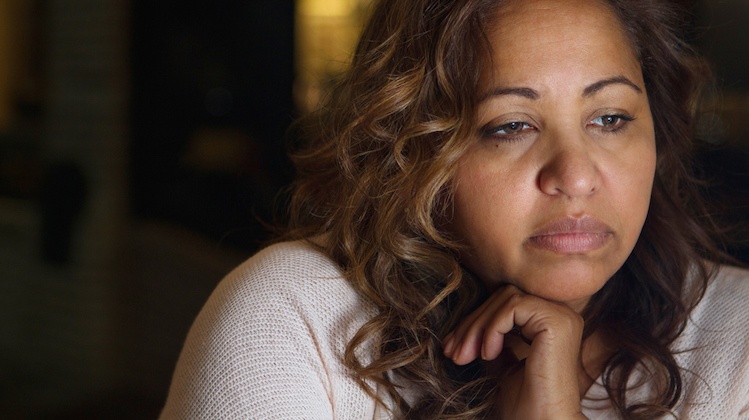 Maria Pérez is a 46 year-old woman, originally from the Dominican Republic, who reports to her primary care provider (PCP) because she has been feeling fatigued and dizzy for several months. Exploring this further, Mrs. Pérez acknowledges that she has also had trouble sleeping and has been feeling less "herself" lately. She has lost some weight.
After a negative evaluation for other medical causes of her symptoms, her PCP decides she is likely suffering from depression, and tells her this directly. Mrs. Pérez reacts with surprise, and tells her PCP that she is not interested in any treatment for depression. She misses her next scheduled appointment.
This is an unfortunate and common situation. There may be many underlying reasons Mrs. Pérez denied treatment, and some strong cultural factors at play, as well. For example:
Mrs. Pérez may be influenced by a powerful negative stigma of mental illness, which is common across cultures, but especially in developing countries where treatment is not readily available.
Language barriers could have also interfered – even when a patient speaks English fairly well, clinical discussions about emotionally-charged issues, such as mental health, can impede clear communication.
Mistrust. The direct way in which her PCP approached the diagnosis seems to have taken Mrs. Pérez by surprise, and could have lead her to question whether or not her provider has her best interests in mind.
Culture is the lens through which we perceive and understand the world.
In relation to mental health, culture shapes how people experience emotional distress and seek help. Effective cross-cultural communication is essential in the diagnosis and treatment of people with mental health conditions, since they are diagnosed primarily by relating a story or illness experience, and they are treated (at least in part) through talk therapy.
Only 36% of those affected with mental health conditions receive treatment, and minorities (particularly Hispanic/Latinos and African Americans) are more than twice as likely as whites to not receive treatment. Minorities are also diagnosed with mood disorders far less often.
However, research demonstrates that individuals with mental illness who receive culturally sensitive care are significantly more likely to stay in treatment and have better outcomes. While there are many stages in this relationship that must be handled with care, establishing an initial connection is particularly important. Some guidelines to keep in mind:
Begin by respectfully addressing the individual. In stressful situations where there is a potential for stigma, it is much more likely for individuals to be mistrustful or to feel easily disrespected.
Take care to approach the topic of mental health with sensitivity. Terms like "depression" can carry a lot of weight—beginning more indirectly, with words like stress, nerves, and sadness, can go a long way toward making an initial connection that is more likely to lead to a successful patient engagement.
Demonstrate empathy by acknowledging the difficulty of the situation. Many individuals do not feel understood, especially when there are cultural differences. It can help to clearly express empathy—and hope—by stating that you help with situations like this often, and with proper treatment they can improve.
Exhibit interest in the individual through inquiry. It can help to build rapport and demonstrate caring by asking basic questions (e.g.; where they are from, how they are feeling, etc.). This can be especially important for individuals who may feel socially isolated.
Avoid assumptions. Characteristics such as name, voice, pattern of speech, etc., can trigger subconscious stereotypes in our thinking, even ones we do not believe to be true. Research shows that, left unchecked, these assumptions impact clinical decision-making and communications. Prevent this at all costs, maintain an open mind, and give each individual a clean slate.
Learn More: