Unequal Treatment: Health Equity 20 Years Later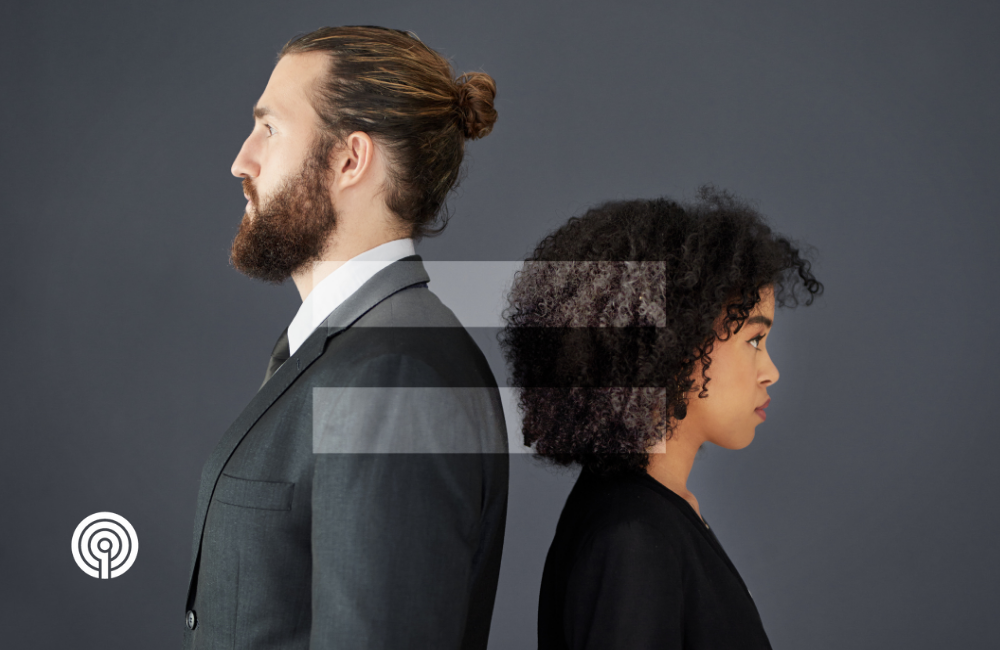 Dr. Joseph Betancourt, a Quality Interactions co-founder, worked on the Unequal Treatment report, the landmark study of racial and ethnic health disparities and the impact of systemic racism in medicine. The U.S. Congress commissioned the report in 1999 to explore evidence that racial and ethnic minorities experienced poorer health services relative to White patients, including data showing they were:
Less likely to receive appropriate cardiac medications or undergo bypass surgery
Less likely to receive hemodialysis or kidney transplant
More likely to receive lower quality clinical care, including intensive care, regardless of socioeconomic or insurance status
Unequal Treatment was published 20 years ago, and Dr. Betancourt recently spoke with WBUR's Morning Edition about the seminal study and what progress has been made in addressing health disparities in the past two decades.
Unequal Treatment was the first major study of racial and ethnic health disparities, and it served as a wake-up call to the healthcare community and healthcare policy-makers. Two decades after its publication, it is useful to review what the report revealed and how much progress we have made toward addressing health disparities.
Uncovering Evidence of Health Disparities

Unequal Treatment found consistent evidence of racial and ethnic health disparities, even after adjusting for socioeconomic differences and access to healthcare. The report identified health disparities in a broad range of health categories, including cardiovascular disease, cancer, diabetes, renal disease, pediatric and maternal care, mental health care, and rehabilitative and nursing home care.
Identifying Sources of Health Disparities

The Unequal Treatment report determined that there were various patient-level, provider-level, and system-level sources for racial and ethnic health disparities, including patient mistrust, systemic racism, and prejudice or bias on the part of healthcare providers.

Recommending Interventions to Address Health Disparities

Unequal Treatment recommended a series of interventions to address racial and ethnic health disparities, including:
Policy interventions, such as:
Increase the proportion of racial and ethnic minorities among healthcare professionals
Increase resources for the government to enforce civil rights laws
Health system interventions, such as:
Structure payment systems and provide financial incentives to ensure adequate services to minority patients
Support the use of interpretation services and community care workers
Use multidisciplinary treatment and care teams
Education and empowerment interventions, such as:
Create patient education programs to increase health literacy
Provide cross-cultural education to all current and future healthcare professionals
Data and research interventions, such as:
Collect and report racial, ethnic, and primary language data
Include racial and ethnic health disparities in performance measurement
Conduct more research on racial and ethnic health disparities and intervention strategies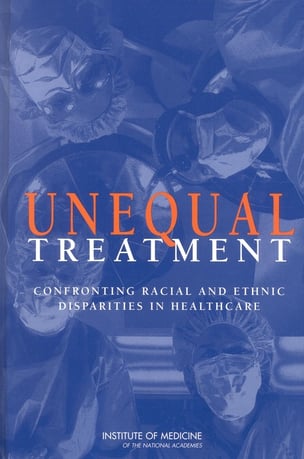 Where Are We Now?
Twenty years after Unequal Treatment confirmed the existence of racial and ethnic health disparities and sounded a call to action, Dr. Betancourt acknowledges that "progress happens at different paces in different places." In other words, some states and regions have been more proactive in implementing the recommendations from the report.
But as the Covid pandemic made clear with the stark differences in hospitalization, vaccination, and morbidity among racial and ethnic groups, we are still a long way from achieving health equity. Dr. Betancourt says the pandemic highlighted the consequences of delaying the implementation of interventions recommended by Unequal Treatment and being caught unprepared to provide cross-cultural care in an emergency.
From the interview:



What we haven't had is two things that are really critical here: a regulatory framework that really forces hospitals and health centers to fully incorporate equity into equality. And also financial mechanisms to both incentivize action, disincentivized disparities. I think this is what it's ultimately going to take. And we're hoping to get there. We're hoping that these last two years have given us lessons and reanimated the playbook that we laid out 20 years ago for those actions and for sustainable change.
Dr. Betancourt remains hopeful that, with sustainable action to apply cross-cultural solutions to the way we deliver healthcare, we can improve health equity and realize "our mission, vision and values of high-quality care for everyone."