How to Implement Cultural Competency Training for Your Healthcare Team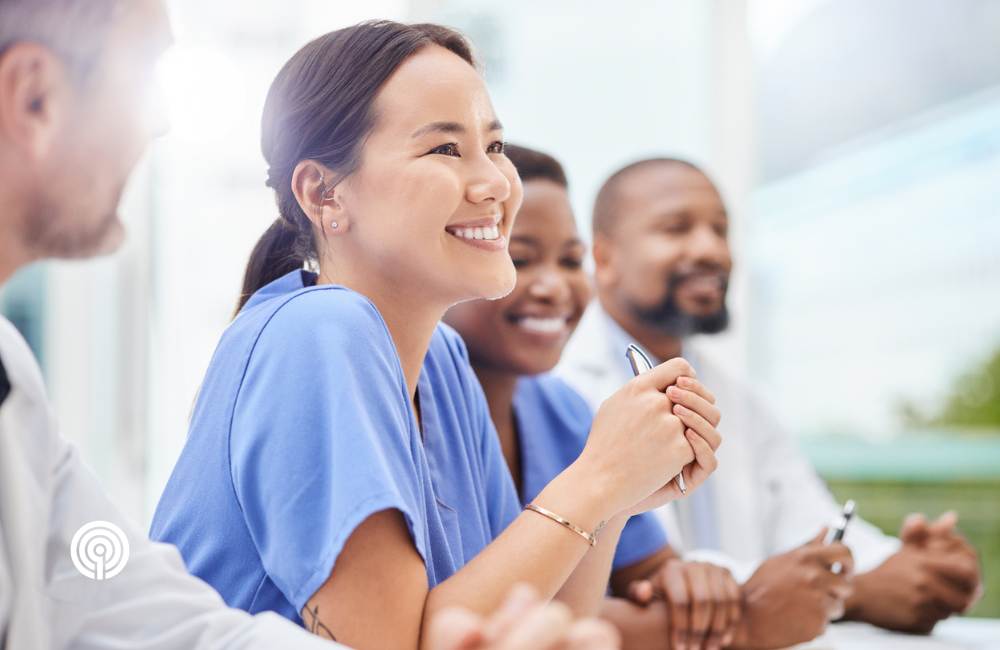 In today's healthcare landscape, cultural competency ranks as a top priority for healthcare institutions committed to providing equitable and high-quality care to patients from diverse backgrounds. Research indicates that healthcare administrators who ensure that their staff members are well-prepared to meet the needs of diverse patient populations see reduced health disparities and improved health outcomes.
Cultural competency training fosters inclusive healthcare
Cultural competency training plays an indispensable role in preparing healthcare organizations to meet the demands of emerging markets. Cultural competency training comprises topics that foster inclusivity, such as:
Implicit bias awareness

Cross-cultural communication skills

Providing effective care across language barriers

Trust and relationship-building
So, how can healthcare administrators successfully implement cultural competency training programs within their organizations?
Below, we've outlined strategies through which administrators can create an inclusive healthcare environment, improve patient outcomes, and elevate the overall healthcare experience.
4 steps to implementing cultural competency training at your organization
1) Identify cultural competency training needs
Define areas for improvement
The first step in implementing cultural competency training is to assess the specific training needs of your healthcare staff. Start by comprehensively evaluating the existing knowledge and skills within your organization. with surveys, focus groups, or interviews. Look for gaps in understanding, areas where staff may struggle with communication, or potential biases that could impact patient care.
Define the needs of the population you serve
Determine the needs of your patient population by collecting and evaluating REAL data. This will help you identify what groups you are serving and those you wish to prioritize for outreach and market expansion. Recognize known health disparities among your patient population and set benchmarks to measure the impact of cultural competency training.
2) Choose cultural competency training methods and resources
Once you have identified your training needs, selecting the best cultural competency training for your healthcare staff is essential. Cultural competency training can take various forms, including workshops, online courses, and interactive simulations. You may use one method or all of them in combination.
Online cultural competency training sets a baseline understanding
Quality Interactions specializes in self-directed online cultural competency training and assessment. We emphasize creating rigorous, research-based courses with innovative instructional design. We prioritize online training because it's the most effective way to build skills and awareness throughout an entire organization.
What to look for in cultural competency training programs
Not all cultural competency or implicit bias training programs are equal. Many competitors produce inadequately researched, superficial online training that may only consist of reading a PDF and completing a quick post-test. This might suffice if you're just looking to check a box. But If you aim to alter behavior, attitudes, and outcomes, you require robust, interactive courses that encourage learning and retention. Key features of high-quality cultural competency training include:
Healthcare-specific content: Cultural competency and implicit bias have critical implications in healthcare, and your training should provide relevant context and clinical practice scenarios for job-related skill building.
Person-centered approach: Your training should teach your staff to focus on individual patient needs and to incorporate each patient's preferences and perspectives into clinical decision-making to provide respectful and responsive care.
Diverse learning strategies: Your training should be interactive and experiential,

allowing for self-reflection, critical analysis and synthesis, and practical decision-making activities that reinforce learning.
3) Engage staff in the process of implementing cultural competency training
For cultural competency and implicit bias training to be effective, actively engaging staff members throughout the process is vital. Clearly articulate the importance of cultural competency and the reasoning behind the training initiative. Solicit staff participation in establishing a diversity plan for your organization, and encourage open dialogue around their experiences, challenges, and insights on providing care to diverse populations.
4) Evaluate the effectiveness of cultural competency training
Evaluation is a crucial component of any training initiative. Regularly assess the effectiveness of your cultural competency training program by monitoring participation and assessments, collecting feedback from staff, monitoring changes in attitudes and behaviors, and measuring patient satisfaction and outcomes.
Cultural competency training is key to meeting the needs of diverse patients
Implementing cultural competency training is a pivotal move toward creating an inclusive healthcare environment tailored to the specific needs of diverse patient populations.
Cultural competency training has organization-wide benefits
By pinpointing training needs, selecting suitable methods and resources, engaging staff, and evaluating training effectiveness, healthcare administrators can empower their staff to deliver equitable care and improve patient outcomes.
Cultural competency training boosts staff morale
Investing in cultural competency training not only benefits patients but also boosts staff morale, builds trust, and enhances the overall quality of care.
Let's work together to build culturally competent healthcare systems that prioritize inclusivity and patient-centeredness. Get the cultural competency and implicit bias awareness solutions you need today.
Bring cultural competency training to your organization
For more information about Quality Interactions' cultural competency and implicit bias training, book a demo.
In your meeting with a training specialist, you can:
Experience our courses and premium learning platform

Identify your specific training needs and objectives

Outline the steps your organization will take to achieve its inclusive healthcare goals