Health Equity & Healthcare for LGBTQ Populations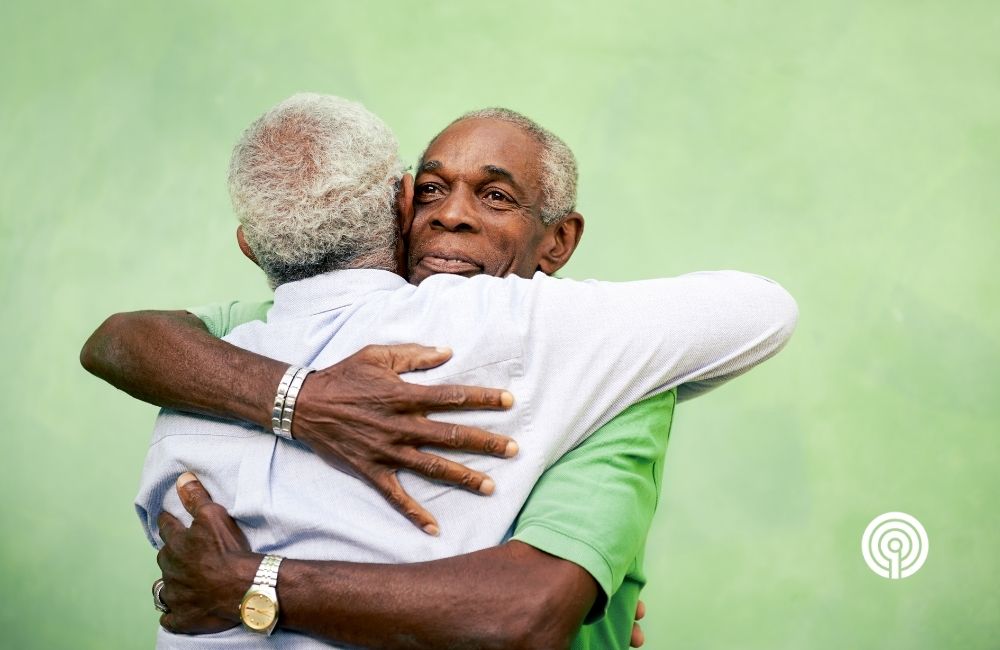 The United States has a long history of anti-LGBTQ (Lesbian, Gay, Bisexual, Transgender, Queer) bias that has negatively impacted LGBTQ health and healthcare. Although social acceptance of the LGBTQ community continues to improve, historical elements of discrimination have left an imprint on our healthcare system, including how LGBTQ individuals experience and interact with it.
In our quest for greater equity, we must examine this history, and respond with substantial changes to our policies and practices for improving healthcare for LGBTQ populations. This includes cultural competency education for healthcare workers to ensure they are prepared to engage with confidence and respect.
A history of anti-LGBTQ bias in healthcare
Homosexuality and gender non-conformity were traditionally considered mental health dysfunctions by the medical establishment. For example, the Diagnostic and Statistical Manual of Mental Disorders (DSM) classified homosexuality as a disorder until 1973. Likewise, the DSM listed transgender status as "gender identity disorder" until 2013, when it replaced that term with "gender dysphoria."
As recently as June 2020, the federal government revoked federal protections for transgender individuals against sex discrimination in healthcare. (The Biden administration has since reinstated this protection.)
Because the medical establishment classified homosexuality and gender non-conformity as disorders, many LGBTQ people—especially older generations—have undergone "conversion" therapies intended to change their sexual orientation or gender identity. These treatments include medication, electroshock therapy, and even castration. Evidence shows that conversion therapies don't work and can increase depression, drug use, homelessness, and suicide. Moreover, they erode trust in the healthcare system for LGBTQ individuals.
The medical community has widely denounced conversion therapies, and social acceptance of the LGBTQ community has improved dramatically over the past few decades. While this may seem like a distant past, a significant percentage of LGBTQ people have faced stigma and discrimination, even recently.
Examples of LGBTQ bias in healthcare
Generational differences in LGBTQ population health
The minority stress associated with discrimination or fear of discrimination, coupled with other barriers to care, have resulted in significant health disparities for LGBTQ individuals, who experience higher rates of mental health problems, substance abuse, cardiovascular disease, and interpersonal violence than non-LGBTQ people.
Many of these disparities take root in adolescence when LGBTQ youth often start to experience discrimination, and can compound over time. Older LGBTQ individuals, for example, may be disproportionately affected by physical and mental health problems associated with a lifetime of discrimination and other social factors.
Within the larger LGBTQ population, one's generation can have a profound impact on their experience and perception of identity. Examples of factors that create generational differences include:
Changing social attitudes toward sexual orientation and gender identity

The impact of HIV/AIDS on sexual health

The women's, gay, and civil rights movements

Evolving social definitions of families and greater acceptance of same-sex parenting

Changing perceptions of gender identity, including gender labels
Issues relevant to aging adults, such as health, retirement savings, and end-of-life planning, may be significantly more difficult for older LGBTQ adults due to a historical lack of legal protections in medical and financial decision-making. And because older LGBTQ people are less likely than younger LGBTQ people to reveal their sexual or gender identity, they are more likely to experience compromised healthcare.
Improving healthcare for LGBTQ populations
An essential step healthcare organizations can take toward reducing LGBTQ health disparities is to ensure an inclusive environment that welcomes all LGBTQ people. Simple changes to forms, informational materials, signs, and policies reassure LGBTQ patients that they will be accepted and receive quality care.
Creating a welcoming environment that mitigates LGBTQ bias in healthcare
Here are seven simple ways you and your healthcare organization can ensure a welcoming and LGBTQ-affirming environment that is conducive to improving healthcare for LGBTQ populations.
Displaying an organizational nondiscrimination policy

Depicting LGBTQ people in patient education materials

Collecting gender identity information for all patients on intake forms

Hiring LGBTQ staff members and providing a safe and inclusive workplace

Learning about and staying on top of LGBTQ health issues

Including LGBTQ people in marketing and community outreach

Training all staff in cultural competence specifically for the LGBTQ community



LGBTQ cultural competence
An estimated 5.6% of Americans identify as LGBTQ. That number is likely to grow as society becomes more accepting of LGBTQ rights and more inclusive of a spectrum of sexual identities and gender expressions. As a group, the LGBTQ population is diverse and challenging to categorize, with infinite and overlapping variations in behavior, attraction, and identity. The vocabulary of identity is deeply personal and continually evolving. There are profound generational, racial, ethnic, and gender differences among the LGBTQ community.
For these reasons, it is crucial for healthcare professionals to build the communication skills necessary to understand, appreciate, and interact positively across cultures—rather than try to memorize a list of terminology or characteristics.
Cultural competency training gives healthcare professionals structure and strategies for successful cross-cultural communication and provides sociocultural context to increase understanding and awareness.
To ensure health equity for the LGBTQ population, we must acknowledge the history of discrimination of LGBTQ people how it has impacted attitudes toward healthcare. We can then work to create welcoming and LGBTQ-affirming healthcare environments and improving healthcare for LGBTQ populations.