This Event Occurred in the Past
Now that vaccination has begun, we can see significant disparities in vaccination rates by race, ethnicity, and community.
Although vaccine hesitancy is an issue, it is not the sole factor in these disparities. Several key ingredients are necessary to achieve vaccine equity. Join us for this conversation about the multiple workstreams needed to achieve vaccine equity, including cultural competence, logistics, and operations.
Key Discussion Points:
What are the major factors leading to disparities in vaccination?
What are the steps healthcare delivery systems can take to ensure vaccine equity?
How do trust and cultural competence fit into this work?
---
About Dr. Betancourt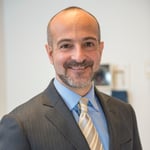 Dr. Joseph Betancourt has led Mass General Brigham Health System (formerly Partners HealthCare) and Massachusetts General Hospital's Equity and Community Health COVID Response, launched in early March 2020. Dr. Betancourt has been sought after by national news organizations including NPR and The New York Times for his expertise on health disparities as related to the COVID-19 pandemic.


About Michele Courton Brown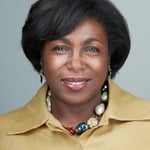 Michele Courton Brown is an Executive Board Member at Quality Interactions, which she has successfully positioned as the organization of choice for cultural agility training within the healthcare industry. Michele currently joins Dr. Betancourt on the City of Boston COVID-19 Health Inequities Task Force. Michele has over 25 years of experience in leading, managing, and providing strategic direction to corporate, philanthropic, and nonprofit organizations.
---

Be Notified of Future Events
Thanks for your interest in this past event. Sign up below for an invite to our next one!