THIS EVENT OCCURED IN THE PAST. PLEASE FILL OUT THE FORM BELOW TO BE NOTIFIED OF UPCOMING DISCUSSIONS. THANK YOU!
About this Event
Recent events, including the COVID pandemic and the national response to the unjust deaths of Black men and women, have shaken our country and the healthcare system. A strong commitment to health equity is more critical than ever before.
Over the next four weeks, Quality Interactions will offer candid conversation between CEO, Michele Courton Brown, and Co-Founder, Dr. Joseph Betancourt. Please join us every Thursday in June for discussions that promise to be insightful and invigorating.
Focus topics
June 4: Race and Racism
June 11: Implicit Bias
June 18: Mistrust in Healthcare
June 25: Reopening & Recovery
Register once and join us for as many sessions as you like.
About Dr. Betancourt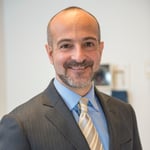 Dr. Joseph Betancourt has led Mass General Brigham Health System (formerly Partners HealthCare) and Massachusetts General Hospital's Equity and Community Health COVID Response, launched in early March 2020. Dr. Betancourt has been sought after by national news organizations including NPR and The New York Times for his expertise on health disparities as related to the COVID-19 pandemic.


About Michele Courton Brown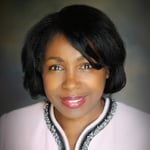 Michele Courton Brown is CEO of Quality Interactions, which she has successfully positioned as the organization of choice for cultural agility training within the healthcare industry. Michele currently joins Dr. Betancourt on the City of Boston COVID-19 Health Inequities Task Force. Michele has over 25 years of experience in leading, managing, and providing strategic direction to corporate, philanthropic, and nonprofit organizations.

Get info about upcoming webcasts