About this Series
As we brace for fall and winter in the pandemic, three areas have clarified as essential points of focus for healthcare leaders: Mental health, virtual care, and the vaccine. Join Quality Interactions leaders, Dr. Joseph Betancourt and Michele Courton Brown, for candid conversations about how these acute challenges impact communities of color, and how we can implement strategies for health equity in our response. These discussions promise to be meaningful and motivating.
Register once and join us for as many sessions as you can—you'll also receive a video of each session in your inbox.


Focus topics
October 15: The Pandemic's Impact on Mental Health [Watch Recording]
Covid-19 has had a disproportionate impact on communities of color, leaving scars on short and long-term mental health and wellbeing. In this conversation, we will discuss the implications of the pandemic on mental health, as well as strategies and solutions for the path ahead.
November 5: Ensuring Equity in Virtual Healthcare
Covid-19 has served as a springboard for the rapid advancement of virtual health. This conversation will focus on the challenge and promise of virtual health in the care of diverse populations.
November 19: The Promise of a New Vaccine
The supposed "silver-bullet" to end the Covid-19 crisis is a vaccine, but will it alone be enough to return to life as we previously knew it? We'll talk about this core question, the issue of mistrust, and access to care in the effort to protect Americans through vaccination.


About Dr. Joseph Betancourt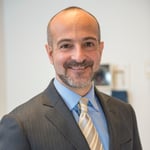 Dr. Joseph Betancourt has led Mass General Brigham Health System (formerly Partners HealthCare) and Massachusetts General Hospital's Equity and Community Health COVID Response, launched in early March 2020. Dr. Betancourt has been sought after by national news organizations including NPR and The New York Times for his expertise on health disparities as related to the COVID-19 pandemic.


About Michele Courton Brown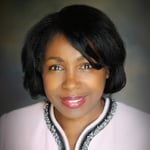 Michele Courton Brown has successfully positioned Quality Interactions as the organization of choice for cultural agility training within the healthcare industry. Michele currently joins Dr. Betancourt on the City of Boston COVID-19 Health Inequities Task Force. Michele has over 25 years of experience in leading, managing, and providing strategic direction to corporate, philanthropic, and nonprofit organizations.

This event occurred in the past
Fill out the form below to be notified of upcoming web events from Quality Interactions. Thanks for being part of the conversation.