When Language Barriers Lead to Poor Patient Care (And What to Do About It)
Watch the video recording of a webinar presented by Dr. Alexander Green, a co-founder of Quality Interactions, about improving healthcare delivery for patients with Limited English Proficiency (LEP).
Topics covered include:
Defining Limited English Proficiency (LEP)

Understanding inequities for patients with LEP and their causes

Working effectively with medical interpreters

The moral imperative to provide high-quality care for patients with LEP
coming October 2022
New LEP Course
Ensuring High-Quality Care for Individuals with Limited English Proficiency
CME, CEU, CCM Credit
Gain in-depth understanding of LEP

Explore Impact of LEP on patients

Learn about LEP health disparities

Practice strategies for working with medical interpreters

Clinical scenarios to apply knowledge
Sign up below to be the first to know when the new course is released.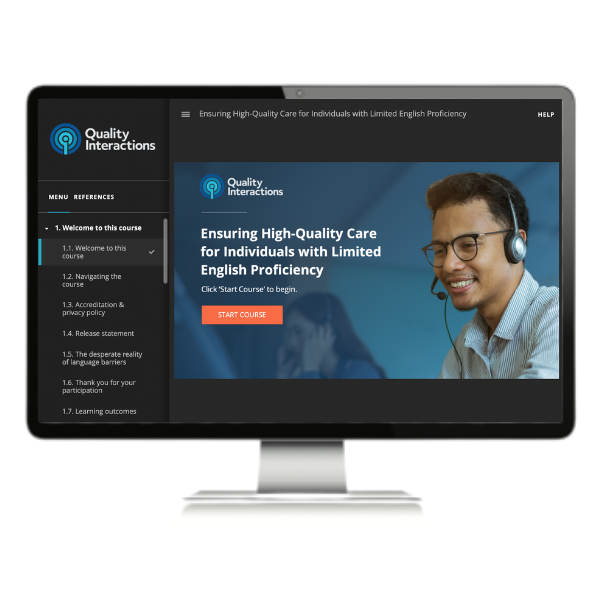 New LEP Course Interest Form
Subscribe to Our Blog
Stay connected and get the latest cultural competency strategies right in your inbox.