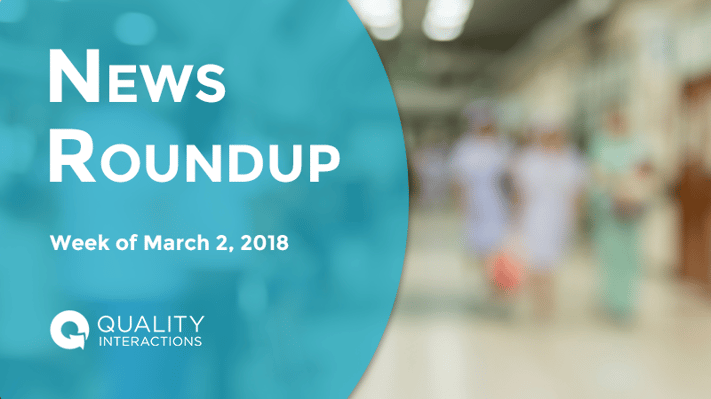 Bias Impacts Research in Precision Medicine
Unconscious bias can lead to negative outcomes for disadvantage patient populations, even when that bias occurs behind-the-scenes in research settings. A new report from Data & Society identifies several ways that datasets can become biased, including historical bias, analytical bias, and access to different types of genetic data. "Bias through invisibility—such as lack of data on certain factors—can trigger discriminatory outcomes just as easily as explicitly problematic data," note the authors.
Unintended bias in precision medicine could result in discrimination against certain groups. For example, if a health risk is found in a certain immigrant population, that population could be restricted from immigrating. It could also result in populations with lower health literacy being denied the benefits of precision medicine.
From the report:
...the danger is that participants with lower health data literacy may not be able to take advantage of precision medicine research in the same ways as those with higher health data literacy. And, because there will be more emphasis on the individual taking responsibility for their health because they will have access to tailored health recommendations, an inability to understand these data or their implications could lead to negative health outcomes.

In a similar vein, scholar and bioethicist Mark Rothstein has argued that precision medicine could widen the gap between the least and most sophisticated health care consumers, only benefiting the "uncommonly tech savvy, highly health literate, self-directed, information seeking, English fluent, health focused, and well insured."
The report recommends that patients and the public engage in health literacy training to increase participation and diversity in medical research.
Black Patients Offered Fewer Knee Replacements
A new study in Arthritis Care & Research compares the rate of total knee replacements (TKRs) among black and white patients, and shows black people are losing quality-adjusted life years (QALYs) due to offer, acceptance, and complications of TKRs. Based on research done previously by Veterans Affairs, the researchers estimate that, of patients with moderate to severe knee osteoarthritis, 23% of white patients and 12% of black patients would be offered TKRs. Of those offered surgery, 83% of white men and 59% of black men would elect to have the procedure, as would 78% of white women and 64% of black women.
From the article:
Based on the current rates of knee replacement surgery among all black and white men and women in the U.S. who might qualify for the procedure, researchers estimated that blacks are potentially missing out on tens of thousands of years with better quality of life compared to their white counterparts....Put another way, black men and women gain QALY as a result of knee replacements, but they could be gaining many more high-quality years if they were offered and accepted surgery at the same rates as white patients and had similar complication rates, the authors conclude.
Medicine Must Balance Art and Science to Restore Patient Trust
An opinion piece by Dr. Rich Joseph, published in The New York Times, describes the experience of providing hospital care for 96-year-old Dr. Bernard Lown. Among other achievements, Dr. Lown is an emeritus professor of cardiology at Harvard and co-founder of the International Physicians for the Prevention of Nuclear War. As a physician, Dr. Lown considered himself a healer above all. In 1996, he published The Lost Art of Healing, which warns of the disintegration of patient trust due to the transactional nature of the modern healthcare system.
From the article:
He called for a return to the fundamentals of doctoring—listening to know the patient behind the symptoms; carefully touching the patient during the physical exam to communicate caring; using words that affirm the patient's vitality; and attending to the stresses and situations of his life circumstances.

This time he was the patient in need of healing. And I was the doctor, the product of a system that has, if anything, become even more impersonal and transactional since he first wrote those words.

Despite his reputation, Dr. Lown was treated like just another widget on the hospital's conveyor belt. "Each day, one person on the medical team would say one thing in the morning, and by the afternoon the plan had changed," he later told me. "I always was the last to know what exactly was going on, and my opinion hardly mattered."
In order to improve the healthcare system, Dr. Lown and Dr. Joseph agree that doctors must resist the "industrialization of their profession." This begins with training in communication, interpersonal dynamics, and other humanities.
Stigma of Mental Illness Strontly Impacts People of Color
In this 6-minute TED talk, Nikki Webber Allen discusses how the stigma of mental illness impacts people of color. Depression and other mental health problems may be viewed as weaknesses, and emotional troubles can seem trivial compared to the historical struggles of disadvantaged groups. These perceptions can make it difficult for people of color to seek treatment for mental health conditions.