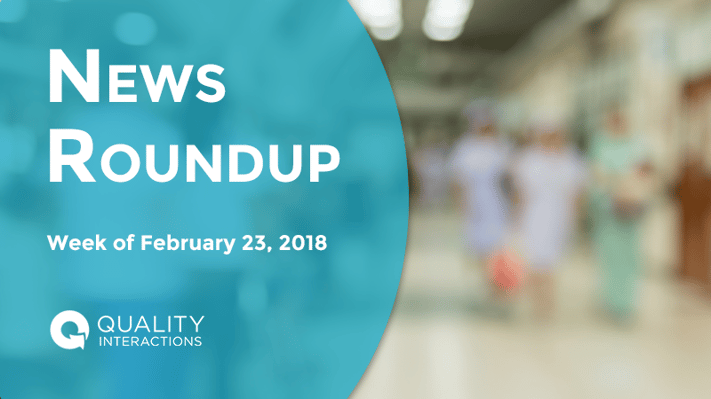 Physicians Feel Unequipped to Treat Transgender Patients
The transgender population is underserved by the healthcare system, and one reason may be provider hesitancy. To meet the medical needs of transgender people, healthcare organizations, together with medical schools and residency programs, must incorporate training and content on how to care for transgender patients.
From the article:
Unfortunately, seeking care as a transgender person can prove to be a challenge right out of the gate. At times patients have to call several practices before finding one willing to provide care and can feel dismissed by those who would not take them on. The reason, providers say, is a lack of training in this particular specialty and therefore a hesitancy to take on a patient whose needs they may not feel equipped to meet. This points out a great need for increased provider training....While 63% of those surveyed said they were willing to provide transgender care, the majority of providers had no experience with it and only 20% described themselves as "very comfortable in discussing gender identity and/or sexual orientation."
Black Patients More Likely to Face Amputation
A study of 215,000 cases of critical limb ischemia concludes that black patients are 46% more likely to be treated with amputation (as opposed to "salvage" procedures) than white patients. The disparities were smaller when surgeons didn't regularly perform vascular surgery, or when they treated a high number of black patients.
From the article:
The authors conclude that racial bias – in access to earlier care that might avert the limb problem, and in assumptions about patients' ability to take care of themselves after a surgery – may play a role in the disparity.

"While our health care system may have the potential to unite us as Americans, it may be dividing us through subconscious bias," said lead study author Dr. Sahael Stapleton of Massachusetts General Hospital and Harvard Medical School in Boston.

"We know that there is a difference in health outcomes between groups of people based on unmodifiable factors such as race, gender, ethnicity, or socioeconomic status," Stapleton told Reuters Health by email. "We are shifting the focus from patients and unmodifiable patient factors to looking at systems."
Medicine May Need to Evolve to Address Poverty
A commentary in the JAMA Forum explores the link between poverty and health inequality, and poses the question of whether or not poverty is the purview of medicine. The author presents two arguments that suggest it is. One is that health care costs can contribute to income inequality, both individually and systemically, and exacerbate social determinants of health. The second is that key public health indicators are impacted by social policies, such as the Tax Code. Cuts to Medicaid and nutrition assistance, for example, could impact life expectancy in already disadvantaged groups.
From the article:
The association between income and life expectancy, already well established, was detailed in a landmark 2016 JAMA study by Raj Chetty, PhD, of Stanford University, and colleagues. This study found a gap in life expectancy of about 15 years for men and 10 years for women when comparing the most affluent 1% of individuals with the poorest 1%. To put this into perspective, the 10-year life expectancy difference for women is equal to the decrement in longevity from a lifetime of smoking....

In an editorial that accompanied the article by Chetty et al, Angus Deaton, PhD, of Princeton University, commented on the study's geographical findings: "It is as if the top income percentiles belong to one world of elite, wealthy US adults, whereas the bottom income percentiles each belong to separate worlds of poverty, each unhappy and unhealthy in its own way." Prior research had tried to identify these separate worlds, describing "Eight Americas" defined by sociodemographic characteristics, such as low-income white people in Appalachia and the Mississippi Valley, Western Native Americans, and Southern low-income rural black people. To improve health, interventions may need to account for starkly different lived experiences across different geographic contexts. [Emphasis added.]

Positive Stereotypes are Problematic, Too
Stereotypes are the building blocks of unconscious bias (or implicit bias), which can lead to health disparities and poor medical outcomes. We know that negative stereotypes are bad. But what's wrong with positive stereotypes? What's the harm of having favorable beliefs about certain groups? As soon as you think you can predict individual behavior based on group characteristics, you're in danger of making assumptions that impair good healthcare. For example, the idea that "black women are strong" could lead a provider to believe that black women require less pain management.
From the article:
Believing any sort of stereotype is based in "the deeper belief that we can know things about people based on what we know about their group," says Aaron Kay. He's a psychologist at Duke University.

And a lot of positive stereotypes, Kay says, are tied to negative ones. Take the idea that black people are good at sports. While it compliments their physical abilities, it undermines their "higher level cognitive side," Kay explains. As in, if black people are natural athletes, they can't be valedictorians.