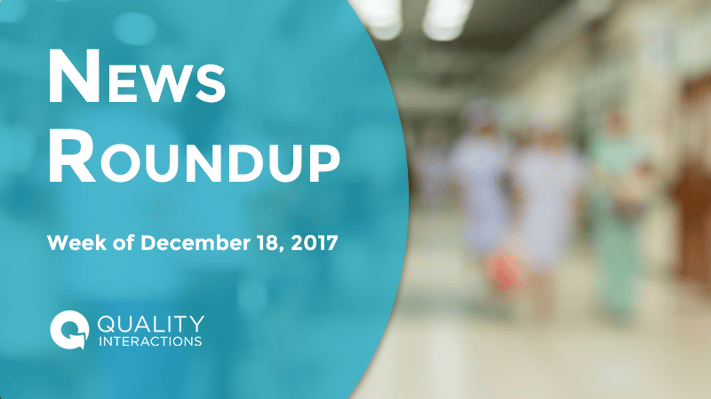 Racism May Cause the Loss of Black Infants
In the U.S., black babies die at twice the rate of white babies. According to Arthur James, an OB-GYN at Wexner Medical Center at Ohio State University in Columbus, the majority of black infants that die are born premature, because black mothers have a higher risk of early labor. Research has shown that this gap can't be explained by poverty, education, or genetics. Around the world, women of similar economic and genetic histories routinely give birth to healthy, full-term babies. But there's something about growing up black in America that leads African-American mothers to have babies that are comparatively smaller and less healthy.
From the article:
Scientists and doctors have spent decades trying to understand what makes African-American women so vulnerable to losing their babies. Now, there is growing consensus that racial discrimination experienced by black mothers during their lifetime makes them less likely to carry their babies to full term.
Racial Disparities Exist in End-of-Life Care
New data shows a significant difference in outcomes between black and white patients receiving hospice care. Black patients are more likely to be admitted to the hospital, visit the ER, or leave hospice care before death than white patients. The research suggests that this can be traced to social/cultural differences among patients. And much of it is due to black patients' mistrust of physicians.
From the article:
Blacks with metastatic cancer overestimated how long they were likely to survive, and that their conclusion was largely based on personal beliefs (65%) or religious beliefs (35%). In contrast, white patients based their estimates on personal beliefs (72%) or information from physicians (21%). Notably, none of the Black patients reported basing their Life Expectancy Estimates on information from medical providers.

Racial differences in outcomes don't just affect end-of-life care. It extends through the entire life span. For example, Sudden Infant Death Syndrome (SIDS) affects Blacks at twice the rate of Whites, according to Dr. Fern Hauck, University of Virginia professor. Much of her research focuses on SIDS and the social (racial, ethnic and cultural) factors that affect risk of death in infants.

Cultural competence includes knowledge and interpersonal skills that allow providers to understand, appreciate, and work effectively with individuals from cultures other than their own. It is a fascinating and underappreciated topic needing more attention. (Emphasis added.)
Ways to Reduce Transgender Discrimination in Healthcare
Transgender people experience more negative health outcomes and more mental health challenges than non-transgender individuals. Much of that is linked to discrimination and bias on the part of healthcare providers and other social insitutions. There are a number of ways medical providers can reduce health disparities for transgender patients, as well as the larger LGBTQ population.
From the article:
Here is what we, the medical and public health community, can all do:
• Advocate for standardized sexual orientation and gender identity data collection. (The Williams Institute provides some useful guidance.)

• Allow all people to self-identify their gender identity on all identity documents, surveys, forms, and other materials.

• Train and educate staff on racial and gender equity as well as the importance of addressing transgender people according to their pronouns, name, and gender identity.


• Enhance programs and services to ensure that all people, especially transgender people of color, can walk into any health center, hospital, or other medical facility and receive quality care that affirms their identities. (Emphasis added.)

• Partner with education, housing, employment, and law enforcement sectors to reduce discrimination and stigma and create inclusive policies that enhance the health and well-being of transgender and gender non-conforming people.
What Health Equity Looks Like
Across the City by Betsy Damian
The National Academy of Medicine (NAM) has commissioned a public art project to visualize health equity. Artworks and commentary are available to view online.
From the website:
By sharing insights directly from people in diverse communities around the United States, the goal of this community art project is to get more people thinking and talking about health equity and the social determinants of health. It is our hope that through a creative lens, we can better understand what people across the country see as the most important health challenges and opportunities facing their communities.