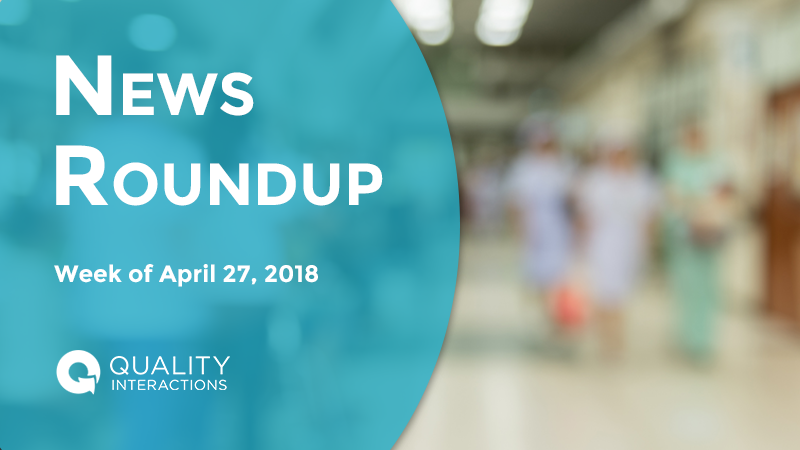 Asian Americans Undertreated for Mental Health Disorders
A groundbreaking study by the University of Massachusetts (UMASS) Medical School, using data from Massachusetts General Hospital (MGH), found that Asian Americans are only half as likely as white Americans to be diagnosed and treated for mental health problems. This is not because mental health issues are less prevalent in Asian communities. The disparity can be traced to two factors: Asian Americans are often reluctant to seek treatment for mental health problems due to the profound stigma mental health carries in Asian cultures. And a lack of cultural competence on the part of healthcare providers leads to missed diagnoses and insufficient treatment. For example, Asian Americans may communicate emotional or psychological problems by complaining of physical aches and pains. And many Asian Americans distrust pharmaceuticals, believing them to be toxic. Cultural competency training can help mitigate this disparity by giving healthcare providers the skills to recognize different presentations of mental health disorders.
From the article:
There's growing emphasis on understanding stigma and the values of other cultures in hospitals. In 2015, the American Hospital Association launched the #123forEquity campaign, an initiative to eliminate healthcare disparities. Mass General Hospital joined 1,500 hospitals in this pledge, and [Quality Interactions co-founder] Joseph Betancourt of MGH's Center for Diversity and Inclusion said MGH has ramped up its cultural competence training.

"We don't aim to teach them the do's and don'ts of how to take care of Asians or Blacks or Latino patients," Betancourt explained. "But instead, we say there are a key set of cross-cultural issues that are important in different cultures, and that it's incumbent upon you to have a radar screen to pick up what, for example, words people might use to express depression in different cultures."
Health in America Tied to Race and Place
An annual report of county health rankings from the Robert Wood Johnson Foundation shows that the overall health of Americans is linked to geography and race. Researchers studied factors that contribute to health disparities, including birth weight, child poverty, teen pregnancy, educational attainment, unemployment, and residential segregation. They found that these health measures are worse in certain regions of the country, including the South and Appalachia, and that people of color are disproportionately affected.
From the article:
"We need to understand those gaps in order to be able to present the whole story," said Marjory Givens, an associate scientist at the University of Wisconsin's County Health Rankings and Roadmaps Program. "Our intention is to call attention to the fact that not everyone has the opportunity to be healthy where they live, and that means having difficult conversations about segregation and structural inequities."

So why is low birthweight so important? As Givens says: "When you start behind, you tend to stay behind."

....Just as important, though, children are much more likely to be born underweight if their mothers are unhealthy. "The low birthweight measure gives us a sense not just of the experience of babies, it also provides an indication of maternal health," Givens said. "We know that mothers who receive adequate and culturally competent prenatal care, and have equal access to economic opportunities, have more healthy birth outcomes."
ACOG Calls for Improved Postpartum Care for New Mothers
The American College of Obstetricians and Gynecologists (ACOG) issued new clinical guidance on "Optimizing Postpartum Care," in order to improve health outcomes for new mothers and address the comparatively high maternal mortality rate in the US. Currently, most health insurance covers just one postpartum checkup at approximately six weeks after giving birth. ACOG is recommending postpartum care beginning no later than three weeks after a normal pregnancy and delivery, with unlimited follow-up appointments.
From the article:
The days and weeks after childbirth can be a time of particular vulnerability for new mothers, with physical and emotional risks that include pain and infection, hypertension and stroke, heart problems, blood clots, anxiety and depression. More than half of maternal deaths occur after the baby is born, according to a new CDC Foundation report.

Yet for many women in the U.S., the ACOG committee opinion notes, the postpartum period is "devoid of formal or infor­mal maternal support." This reflects a troubling tendency in the medical system — and throughout American society — to focus on the health and safety of the fetus or baby more than that of the mother. "The baby is the candy; the mom is the wrapper," said Alison Stuebe, who teaches in the department of obstetrics and gynecology at the University of North Carolina School of Medicine and heads the task force that drafted the guidelines. "And once the candy is out of the wrapper, the wrapper is cast aside."
Why Black Maternal Mortality is at Crisis Levels
"From City to the World," a podcast hosted by the president of City College of New York (CCNY), presents an interview with Linda Villarosa. Villarosa is the author of the recent New York Times Magazine cover story on black maternal mortality (previously linked here). The discussion includes an analysis of the problem of black maternal mortality in the US. It also explores the benefits of including doulas in pre- and postnatal care.
Listen here: