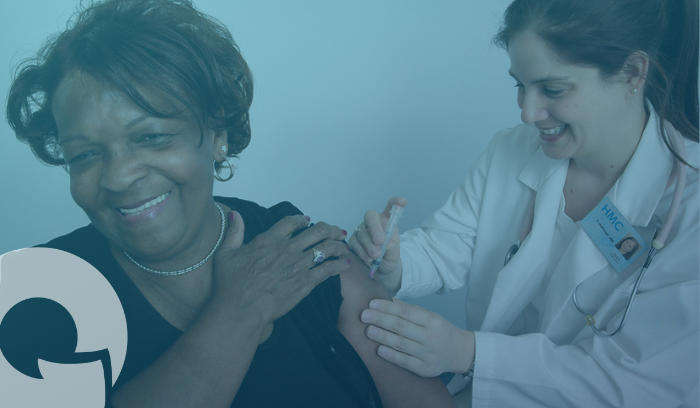 This is a recap of a live event held on March 19, 2021, with Dr. Joseph Betancourt and Michele Courton Brown. view the video recording.
Covid Vaccination: Where we stand
The U.S. has recently seen a steep decrease in Covid-19 cases, hospital admissions, and deaths. These trends are a welcome relief. However, significant concerns remain about the possibility of a fourth wave due to Covid variants and the loosening of restrictions that establish social distancing. Parts of Europe and South America provide a clear warning as they undergo further lockdowns to stop Covid's spread. We are in a tenuous moment when our vaccination efforts are in a race against variance and the spread of infection.
Are we seeing vaccine equity now?
Science says that we should apply a greater rate of vaccination where there is a greater infection rate. But that is not what we're seeing. Instead, communities with lower risk and a lower infection rate are getting more vaccines. The vaccination rate in communities of color is not as high as it should be. The lack of equity in vaccine distribution is particularly disappointing after all the dialog about equity and justice over the summer.
Why not?
There are a lot of factors creating inequity in vaccination. One is that we're sacrificing equity for speed. Mass vaccination sites aren't always accessible for vulnerable people. Communities with more political power and socioeconomic clout have easier access to vaccine sites. We need a more balanced strategy with sites in communities of color, rural areas, and lower-income areas.
We also see vaccine hesitancy in both communities of color and white communities. A common sentiment in communities of color is that people support the vaccine, but they "don't want to go first." This position reflects a longstanding and historic mistrust in the healthcare system, exacerbated by misinformation about the Covid vaccine in particular. But vaccine hesitancy is not just an issue with communities of color. The politicization of the vaccine has also created hesitancy among Republican men, the majority of whom are White.
Key ingredients for Vaccine Equity
Prioritize supplies: Set aside and prioritize vaccines and vaccination supplies for patients living in hotspots and communities of color. Contact your vulnerable patients to offer them the vaccine during each phase of distribution.
Community-base sites: Make the vaccine proximal to people, so it's easy to access without creating transportation challenges. Establish community-based sites, mobile vaccination sites, and even vaccine delivery services.
Increase awareness: Make sure people in the community know where to get the vaccine and how they can schedule an appointment.
Facilitate scheduling: Create low-tech, high-touch ways for people who want the vaccine to get it. Keep it simple and incorporate multilingual call lines and community navigators.
Address hesitancy: Trusted messengers, caregivers of color, community leaders, and faith leaders can help instill confidence in the vaccine.
For more, view the video recording of our live online seminar, Key Ingredients for Vaccine Equity. You can also download and share the infographic illustrating the key ingredients.